As iron sharpens iron, so one man sharpens another.
Small groups are great for developing lasting friendships with other Christian brothers and sisters. Join one today!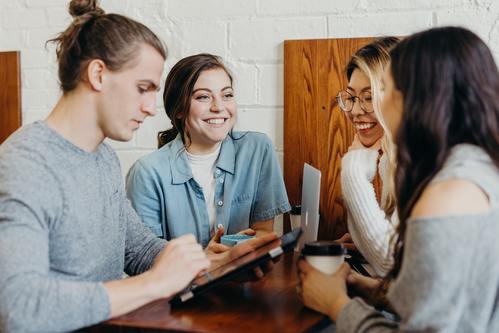 ADULT LIFE GROUP
Lead by Kevin Sanchez. For more info, call Kevin at (505)-250-9734 for current meeting place.
GRUPO EN ESPAÑOL
Míercoles a las 6:30 de la tarcle Guiado por Clifford Chavez. Para mas información contacte Clifford (505)-363-4588
WOMEN'S WEDNESDAY BIBLE STUDY
Lead by Tena Ross. For more info, call Tena at (505)-865-3196 or tenajune@icloud.com for current meeting place.
End Times, Eternity, & Eternal Rewards
6PM - 7:30PM
Lead by Caleb Proctor (505)-922-5208. This Bible study group meets in the Grace NM Chapel to study what the Bible says about the "End Times", eternity, and eternal rewards. This group is open to all entry levels so don't be intimidated if you're new to the subject! Each week will consist of a 45-minute teaching video followed by discussion. The focus of this group is to familiarize us with God's "End Time" plan, the role of the Church in that plan, how God will reward those who remain steadfast in Jesus Christ, and more!

If you missed a week or want to follow along with the study, visit the link bellow to view the weekly study videos.
Get connected with a small group
We'd love to get you connected to a small group. Fill out the form below to get started.
Small groups help people grow in their faith and build community. Our groups take place throughout the week in different neighborhoods, so use this form to find a group that's right for you. We'd love to have you join us!